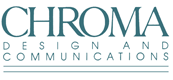 George Washington University Law School
Challenge:
GW Law wanted increased alumni donor participation in annual giving.
Results:
The Chroma team created a format and messages that quickly reminded alumni of their law school experience and its importance in their lives. GW Law saw a significant increase in donor participation by using this piece in combination with follow-up phone calls.