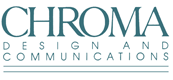 We create brands and communications that help our clients compete more effectively.
We listen carefully and work closely with you to understand your needs, your goals, and your audiences.
Then, we use what we have learned together to develop distinctive concepts and messaging that set you apart from your competitors.
We are responsive, known for high quality, and woman-owned. Our award-winning work supports your success through effective strategy, well-defined focus, and sophisticated clarity.