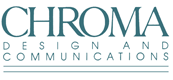 One of our first clients was a fund development professional. We have been creating effective, donor-centered marketing communications ever since.
We know that powerful, clear, and compelling messages grow loyal relationships. Informed by our communications tools, donors have supported multi-million dollar capital campaigns for buildings, programmatic expansion, and endowments as well as major gifts and annual funds.
Our work demonstrates a sensitivity to donors, the ability to engage and inspire them, and a response to their desire for results. It has enabled our clients to reach and even exceed their fundraising goals.